City of Austin's Tien-Tien Chan to Keynote Annual Meeting
Transportation Demand Management, or TDM is a challenge for employers large and small. As the Puget Sound region continues to grow in population with more and more companies calling the area home, it is crucial to invest in mobility and transportation programs. The responsibility to move employees between work and home falls to the employers, city and state agencies, and creativity is necessary to mitigate congestion and keep people moving.
TDM is an issue companies and cities need to combat regardless of the size of budget to do so. While Redmond is home to companies boasting some of the most innovative transportation programs in the world, we also work with multiple employers with less resources to devote to mobility issues. The City of Redmond's Go Redmond program helps to locate individual commuters with incentives, resources and other tools to encourage smart travel.
Greater Redmond TMA observed a candid presentation from the City of Austin's Tien-Tien Chan at the 2017 ACT Conference, and invited her to speak at our 2018 Annual Meeting. We've asked Tien-Tien to share how she creatively combats mobility issues with the City of Austin- on a shoestring budget.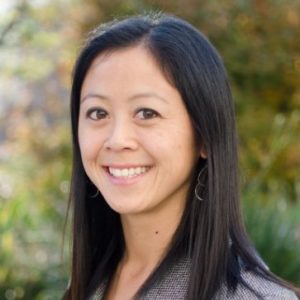 Tien-Tien Chan is the TDM Program Manager at the City of Austin Transportation Department. As the program manager, Tien-Tien is leading the efforts to develop the department's TDM policy, planning, and programming. Tien-Tien is passionate about transportation – she is the president of the national nonprofit Center for Transportation Demand Management and she is the deputy chair of the Transportation Research Board TDM Committee. On the weekends you'll find Tien-Tien biking around Austin or playing ultimate frisbee.
Register to attend GRTMA Annual Meeting 3/1/2018