Each summer, Move Redmond invites commuters who live and work across Redmond to join the Tour de Redmond. This program is designed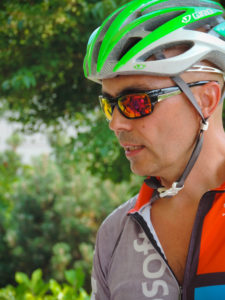 to encourage swapping a bicycle for traveling to and from work in place of a single occupant vehicle. The challenge runs the first of June through the end of July, with riders logging each trip to and from work to compete for prizes and bragging rights.
Whether participants make one bicycle commute or 100, each rider makes a difference in helping keep our air clean and our roads congestion free. Are you one of the 830 riders that just participated in the 12th Tour de Redmond? This year we logged nearly 11,850 bicycle commute trips and biked over 135,000 miles. Outstanding!
On August 9th, we held our Awards Ceremony to celebrate this year's participants, handing out awards in both individual and team categories. Despite the sweltering heat, over 150 riders turned out to commemorate the 2017 challenge with great music, sausages and nearly $4,000 worth of excellent prizes.
Curious who came out on top?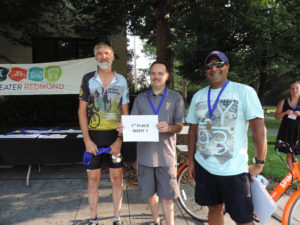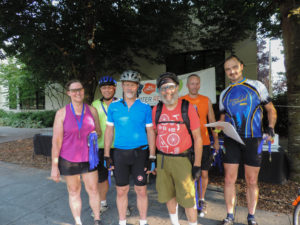 Overall Team:
MSFit (Many Sore Fannies in Transit)
Reg Chan Memorial Pedalers
The Rolling Zunes TdR2017
Most Miles- Team:
MSFit (Many Sore Fannies in Transit)
The Rolling Zunes TdR2017
Reg Chan Memorial Pedalers
Most Commute Days- Team:
MSFit (Many Sore Fannies in Transit)
Reg Chan Memorial Pedalers
High Voltage Therapy Ride
Top Encourager- Team
The Rolling Zunes TdR 2017
Reg Chan Memorial Pedalers
Yaw, Pitch and ROOOOOOLL (tie) My Other Car is a Bicycle
Individual Winners
Riders:
Paul Snyder
Mitchell Murphy
Lais Conceicao
Most Miles- Male
Mitchell Murphy
John Dougherty
Magaraj Patil
Most Miles- Female
Diane Lawrence
Maggie Lovell
Ellen Lewis
Most Commute Days
Don Stringer
Nagaraj Patil (tie) Zac Hammes (tie) Glen Buhlmann
Paul Snyder
Top Encourager
Glen Buhlmann
Bob Folline
Paul Snyder
Congratulations to our teams and individual riders! We hope you enjoyed the challenge and will join us again next year. Here are some of our favorite photos from this year's Award Ceremony: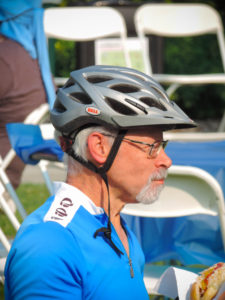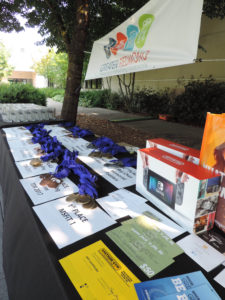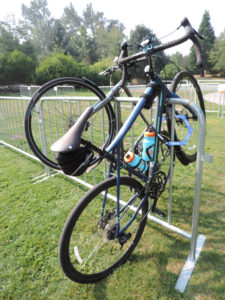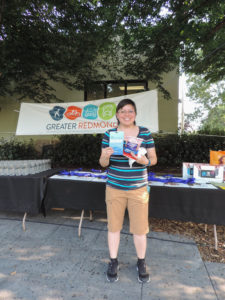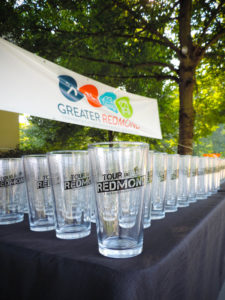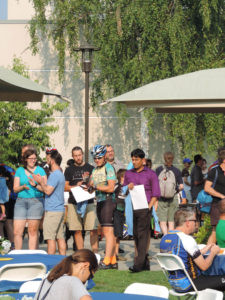 Thank you to this year's Tour de Redmond sponsors. We are tremendously thankful for the support of Microsoft, Go Redmond, Weldon Barber, Nintendo and OneRedmond.
Want to be involved with next year's Tour de Redmond? We're always looking for help at Move Redmond! Please email nicolep@grtma.org for sponsorship and volunteer opportunities.