Tour de Redmond 2016 Prize Winners
We did it! Together we rode 15,724 miles and held one of the most successful Tour de Redmond Summer Bicycle Commute Challenges to date.
Congratulations to all riders whether you are a first timer, team captain, year round die-hards or fair weather rider. We hope you all had a great summer of riding!
Thank you to our sponsors who made Tour de Redmond 2016 possible.
Gold Sponsors
Silver Sponsors
  
Award Ceremony host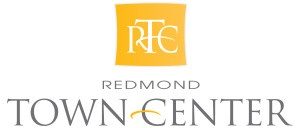 Below is a comprehensive list of our many prize winners, thank you to all Redmond companies for donations!
Competition Prize Wi

nners




*Randomly selected from all individual and team category winners
Wii U Deluxe Edition (Donated by Nintendo)
Maribel C., AT&T *Passport Event Winner

Geoff H., AT&T

Hardik P., Microsoft
Seattle Aquarium Membership (Donated by Honeywell)
Sharon M., RAF Technology, Inc.
Woodland Park Zoo Membership (Donated by Honeywell)
Jayant G., Microsoft

Gordon G., Microsoft
Participant Winners
*Randomly selected from all Tour de Redmond Participants
Rakesh P., Microsoft

Erica P., Microsoft *Social Media Winner
Blake G., Element Cycles *Social Media Winner

Matthew F., Microsoft

Ho-Jong W., Universal Avionics
Redmond Town Center $25 Gift Card (Donated by Go Redmond)
Jim H., Honeywell

Ryan C., Microsoft
Chris M., Spiration

Anu T., Nintendo
Danel A., Microsoft *Social Media Winner

Alec B., OneRedmond *Social Media Winner
Blake G., Element Cycles

Duane M., AT&T
Pal M., Microsoft

Matt M., Microsoft

Ted E., Microsoft
Sports Clips Free Haircut ($26 value)
Jeff B.

Ricky Y., Element Cycles

Matthew M., Microsoft
Liz C., Universal Avionics
Jyothi V., Microsoft

David B., Microsoft

Grant R., Microsoft
Glem B., Honeywell

Tom J., Genie Industries
Jonathan M., Microvision

Jonathan F., Microsoft
Liisa N., AT&T *Social Media Winner
Post- Tour de Redmond Survey Winner
Whole Foods Market $50 Gift Card
Door Prizes
2 Bushnell Craft Brewing Company Baskets valued at $50 and $25, and a Go Redmond vest